About YARN and our philosophy
YARN is a collection of innerwear garments that transcend trends, and celebrate comfort via the beauty of nature.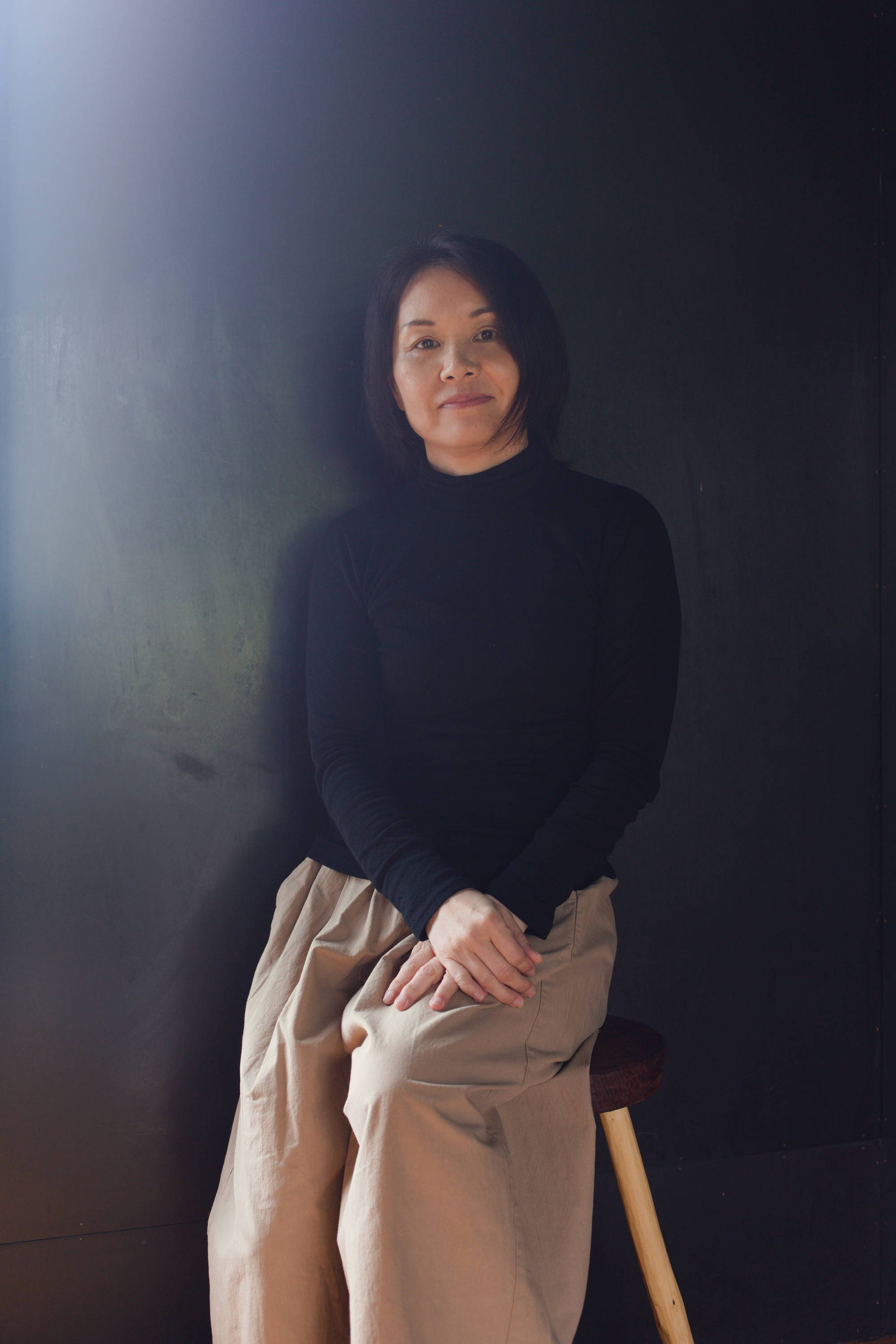 Founder
Inspired by New Zealand's way of life and embedded values, having lived in New Zealand for over ten years, Japanese creative Yoko Shimoyama founded YARN with the desire to offer the natural comfort of Aotearoa's merino wool to Japan.
Celebrating a way of life that is embraced by nature, the utilisation and circulation of resources, and the enjoyment of being in the present, rather than pressed for time, are the kinds of kiwi values that won over Yoko's heart.
Wanting YARN to be an offering that is long cherished, Yoko is committed to sustainability, based on manufacturing wherein ideas and life circulates. YARN is an extension of Yoko's personal philosophy of finding pleasure and comfort in nature.
Designer
Reiko Watanabe, atelier rei
Since 2019, YARN has been in collaboration with designer Reiko Watanabe who creates custom-made garments, re-makes, and rugs using leftover fabrics. Reiko thinks of the person who wears her designs, has consideration and kindness towards creation, and draws out the possibilities of the material to the maximum.
We strive to maximise the potential of merino wool, drawing out the naturally rich expression of the material.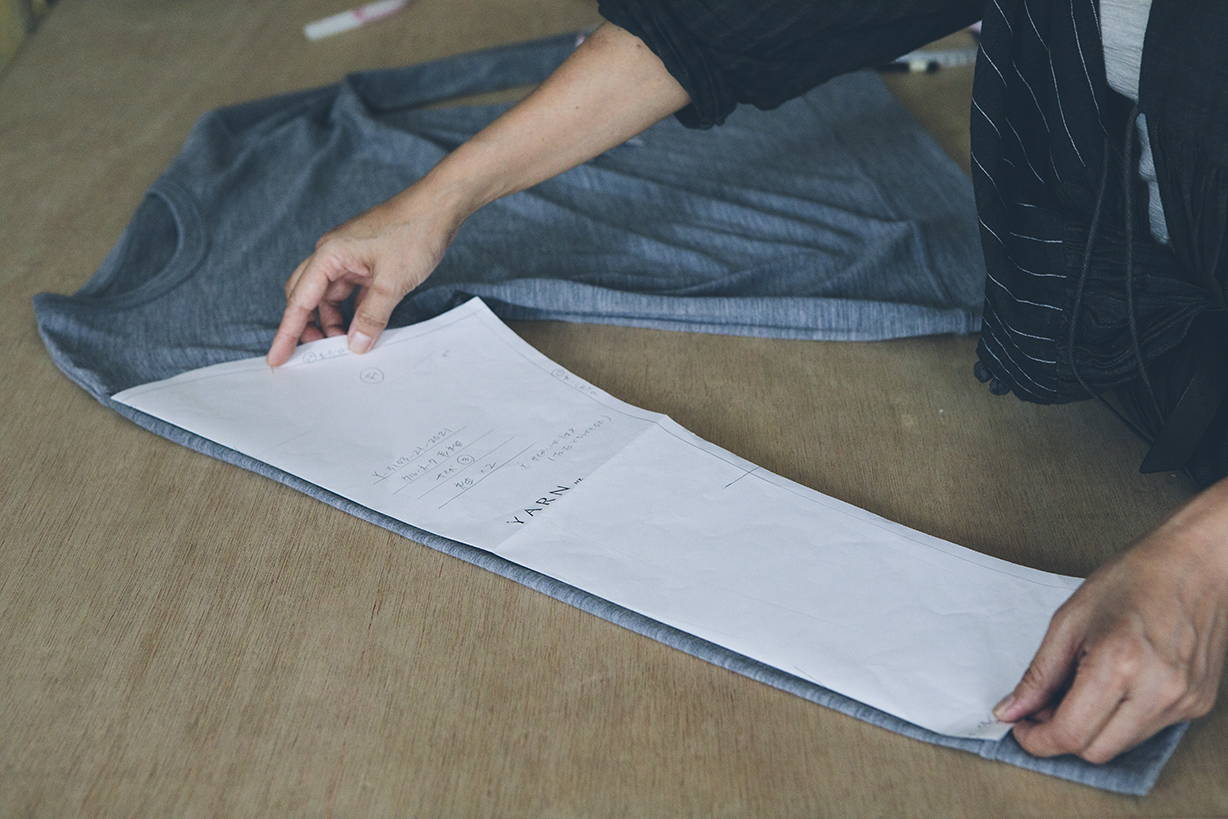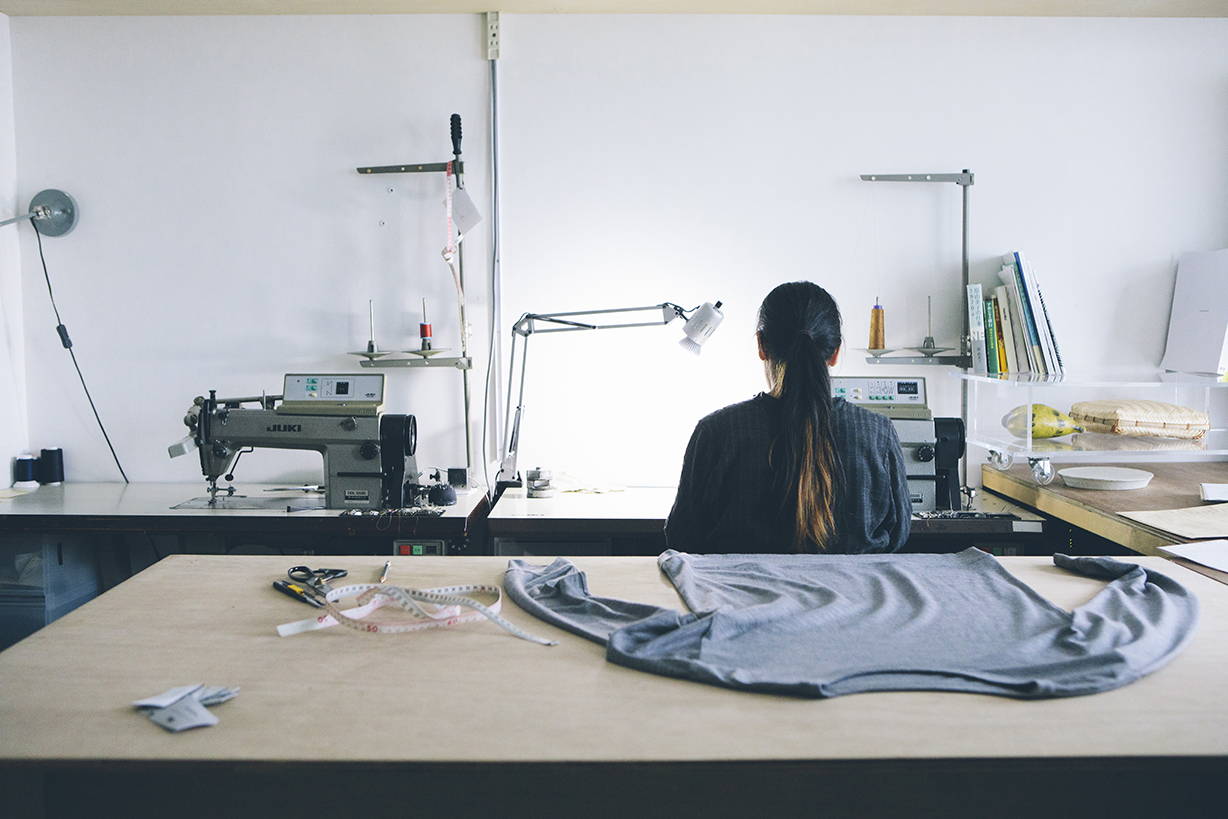 Season-less
The seasonal temperature adjustment function prevalent within wool is proof that sheep have evolved to be comfortable all year round. It has the function of securing and releasing heat according to the condition of the wearer's skin and the external environment. When you think of wool, you might think of it as a material that keeps you warm in the winter, but in fact, it is also comfortable to wear in the summer as it allows heat and moisture to escape.
The surface of the merino fiber naturally repels water, the inside absorbs and releases moisture, and the crimp of the hair contains a lot of air, providing excellent heat retention. It has a high moisture absorption rate and is automatically released when the humidity differs from the outside air. It is comfortable even if you sweat.
Material
YARN's designs are considered in such a way to make your daily life comfortable and beautiful. Approaching our collection of inner-wear as a second skin, we maximise the functionality of pure New Zealand merino wool. Light, breathable, and supple, YARN is a naturally luxurious and essential layer to your everyday-wardrobe. An exquisite balance between the feeling of protection and no constriction.
We strive to maximise the potential of merino wool, drawing out the naturally rich expression of the material.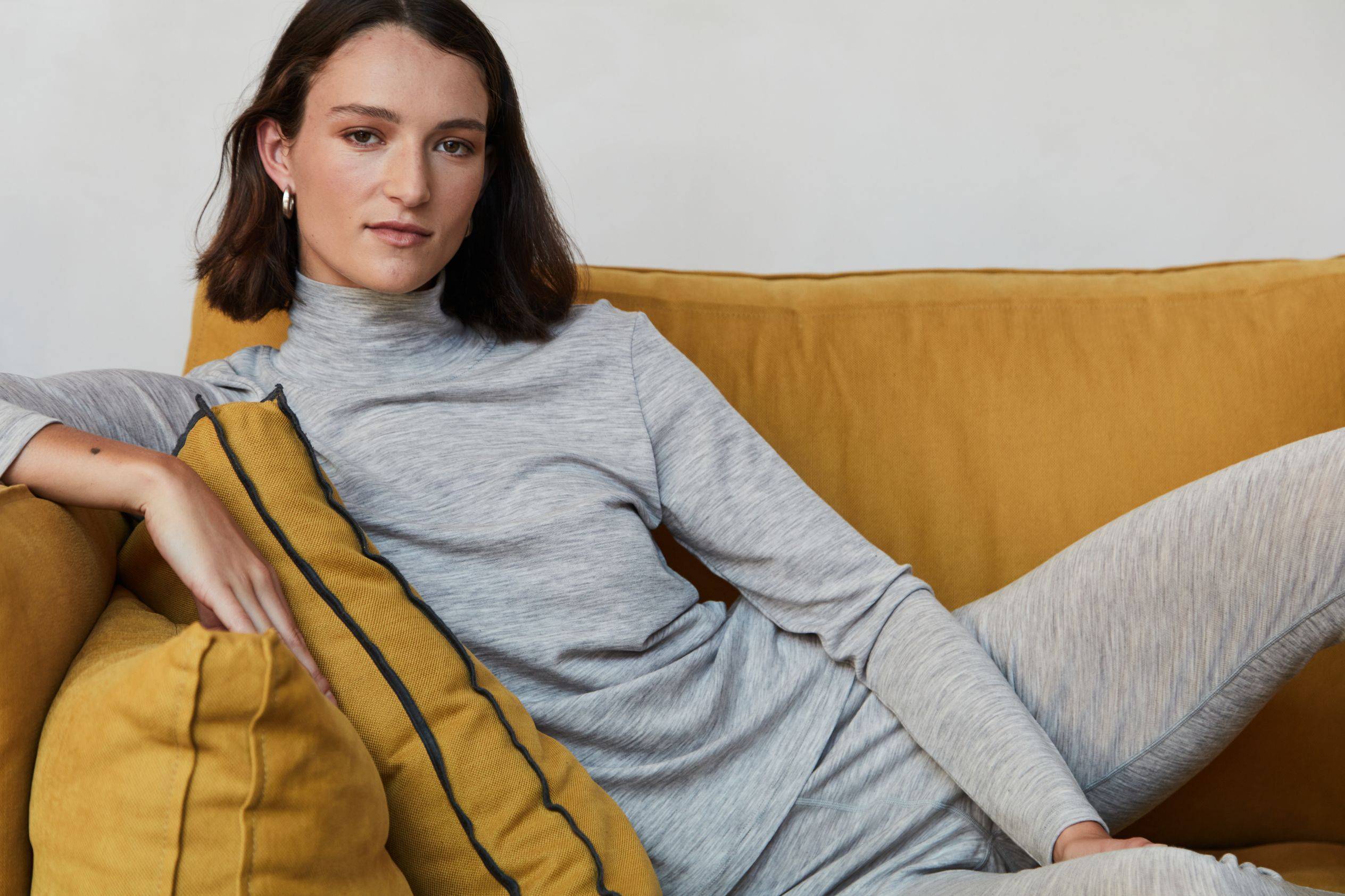 Manufacturing
All of YARN's construction and sewing is done by a team of experienced Japanese craftsmen. As the craftsmen age, the number of sewers is decreasing, but high-quality finishings require time and effort from experienced seamstresses. YARN hopes to realise "circulating manufacturing", a system that protects and invigorates the sewing industry and technologies by paying appropriate wages.
In order to reliably deliver comfort and beauty, we inspect each and every garment, down to the smallest details, with the eyes of both the sewing factory and the designer.
Don't worry if there is a hole. YARN offers a "repair" service. YARN's designers will remake your garment, according to request.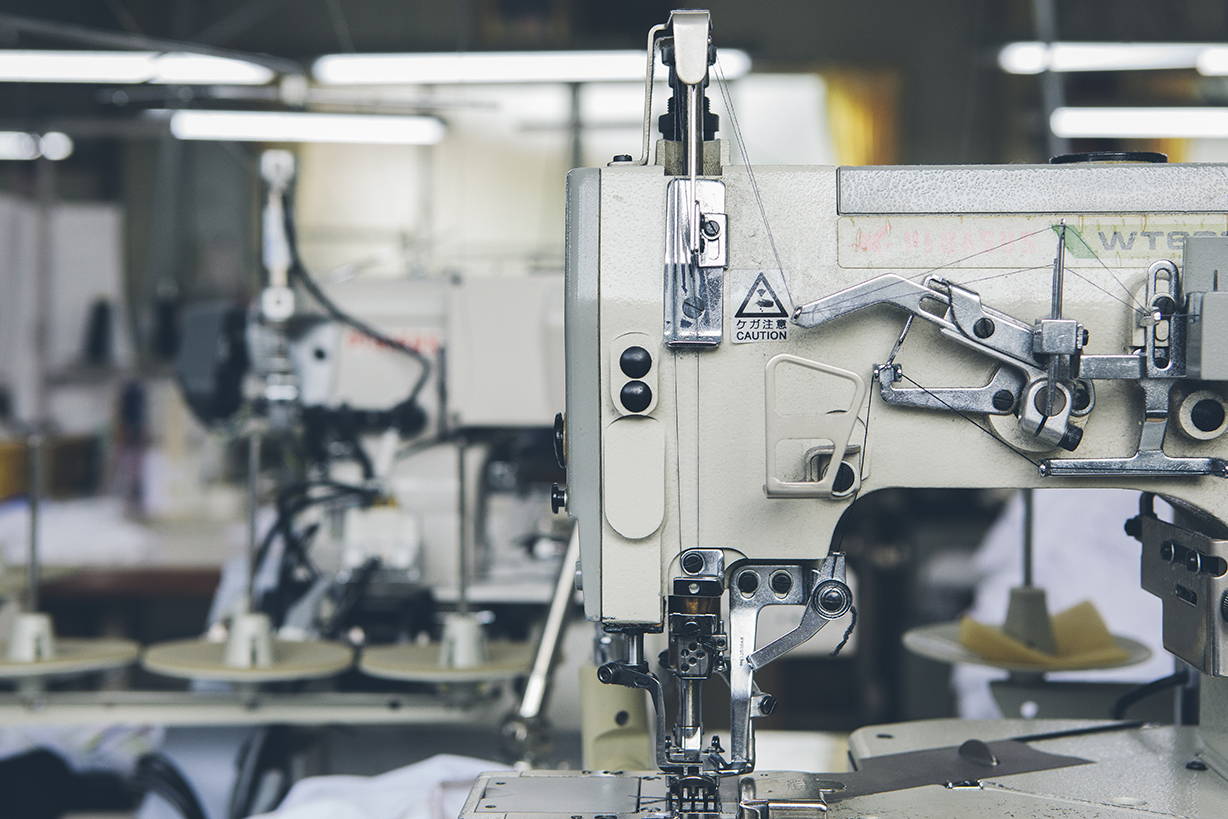 Fair & Care
We are aware there comes great responsibility when creating garments.
YARN strives to be kind to the earth, people, and animals. We have adopted a traceability system that allows us to see the faces of the producers and how they are made. From the certifications we have obtained, we can immediately tell which farmer's sheep the fabrics we handle came from. Similarly, producers can see how the wool from the sheep they raise is turned into products. By connecting producers and users, we value the sense of security that is created.
Wool is an earth-friendly recycled fibre that biodegrades and returns to the soil, and does not cause marine pollution from chemical fibres or micro-plastics. We develop products that use leftover fabrics to minimise waste, and offer alterations.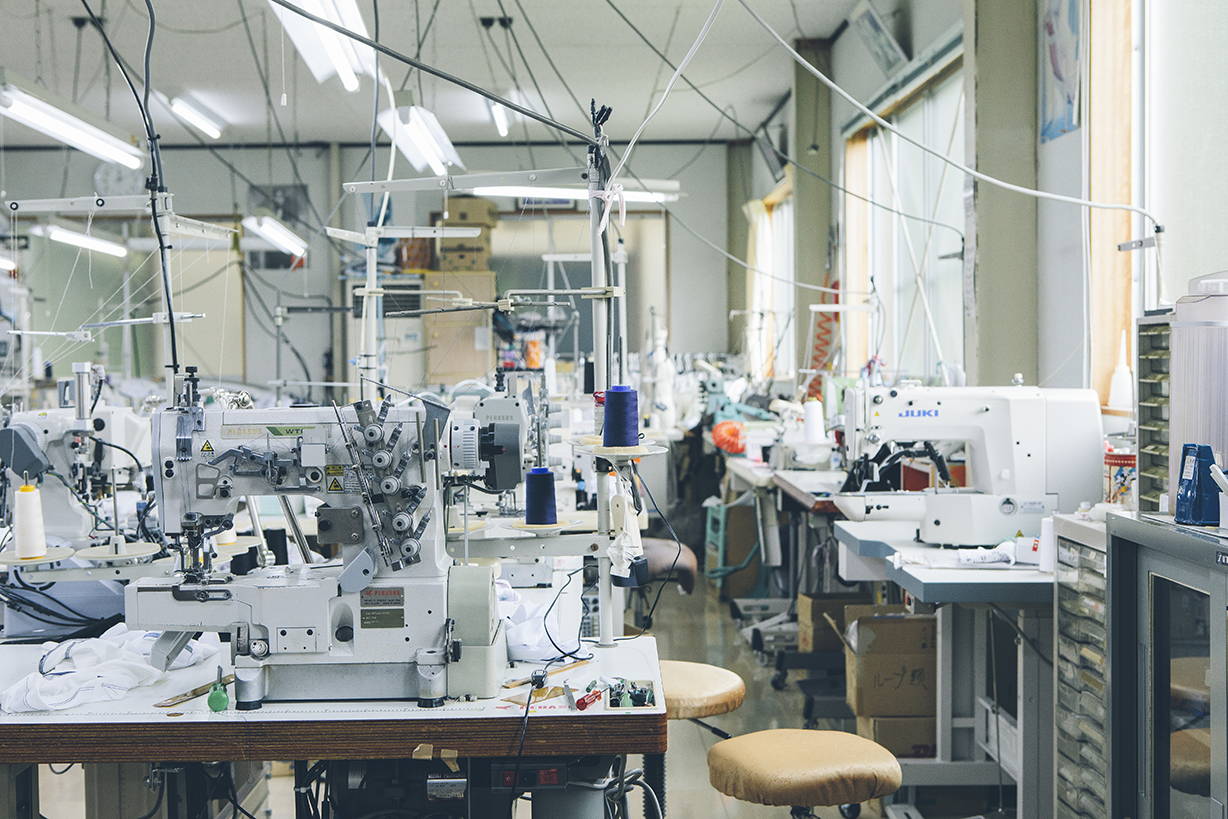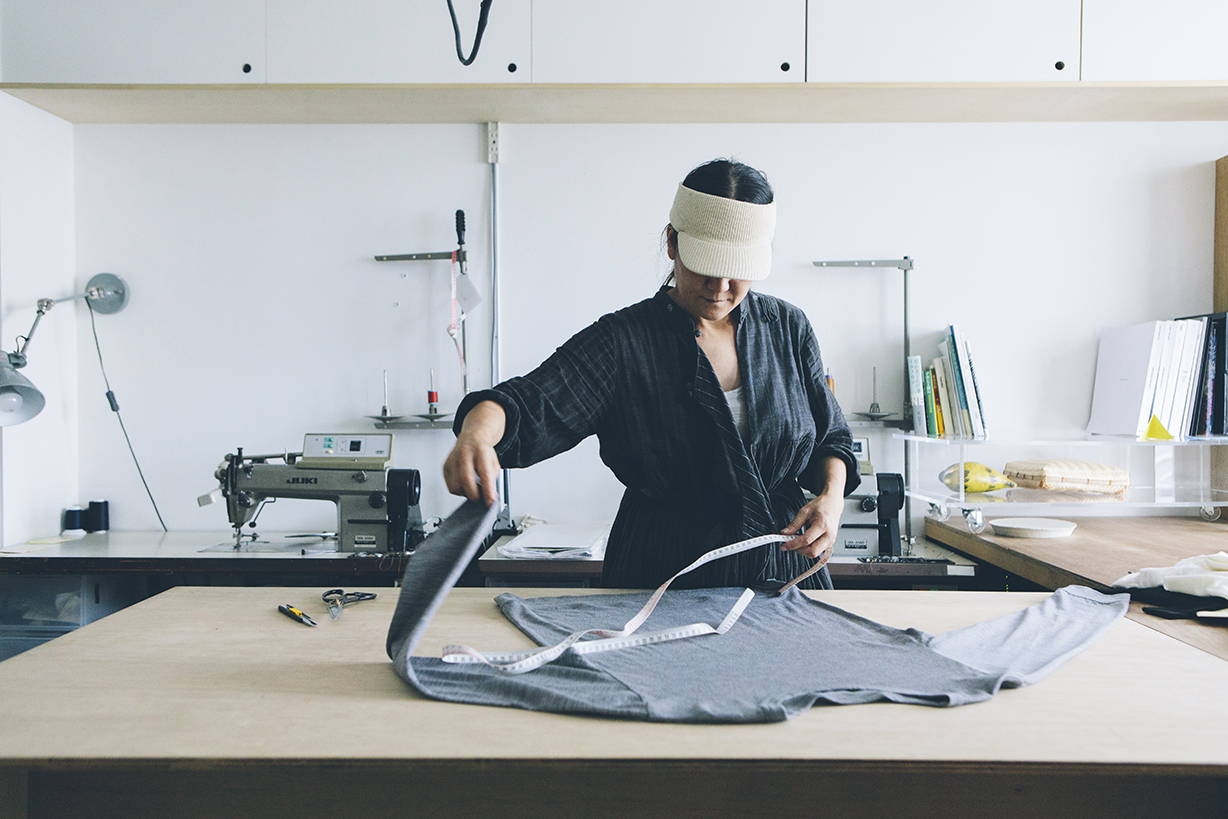 Fit & Size
For garments to fit softly against the body, YARN recommends the allowance of a one finger gap. This will ensure the garment does not interfere with the movement of the wearer and creates a comfortable layer that you forget you are wearing. YARN creates a beautiful silhouette without being constricting.
We strive to maximise the potential of merino wool, drawing out the naturally rich expression of the material.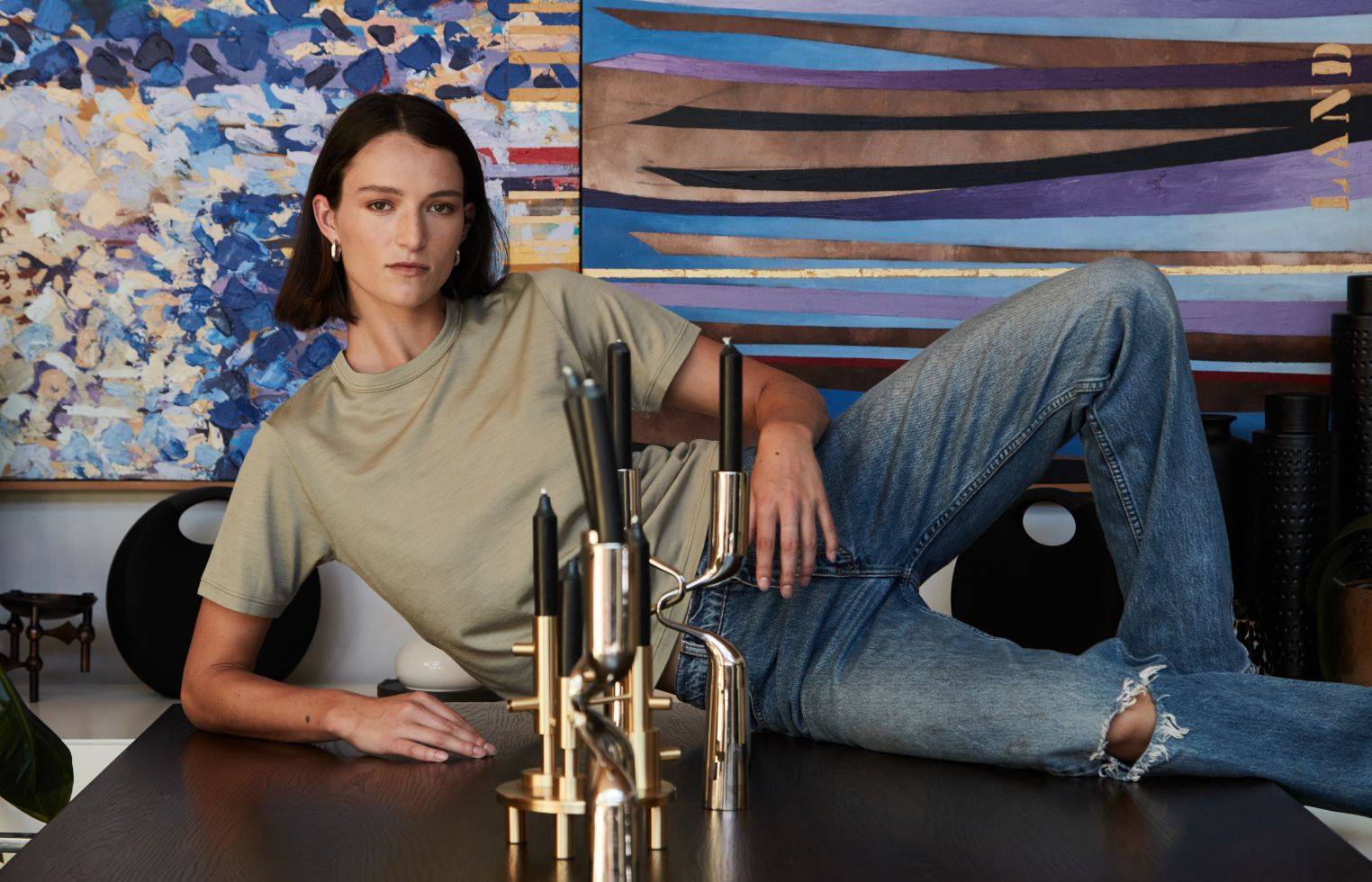 Protection from UV Rays
Merino wool is a material with a high UV shielding rate, which protects the skin from UV rays. Neutral colours have a UV cut performance of UPF 50 or higher — an important factor when outside in our harsh sunshine.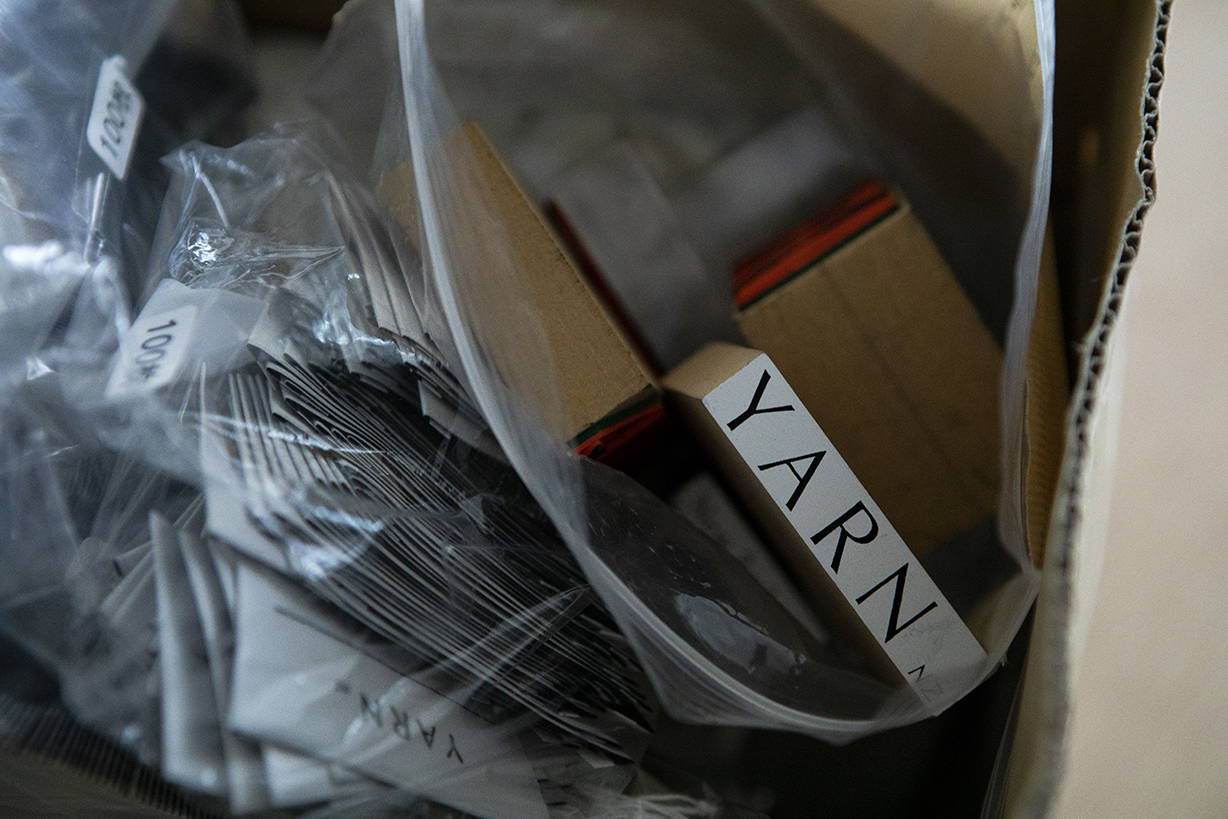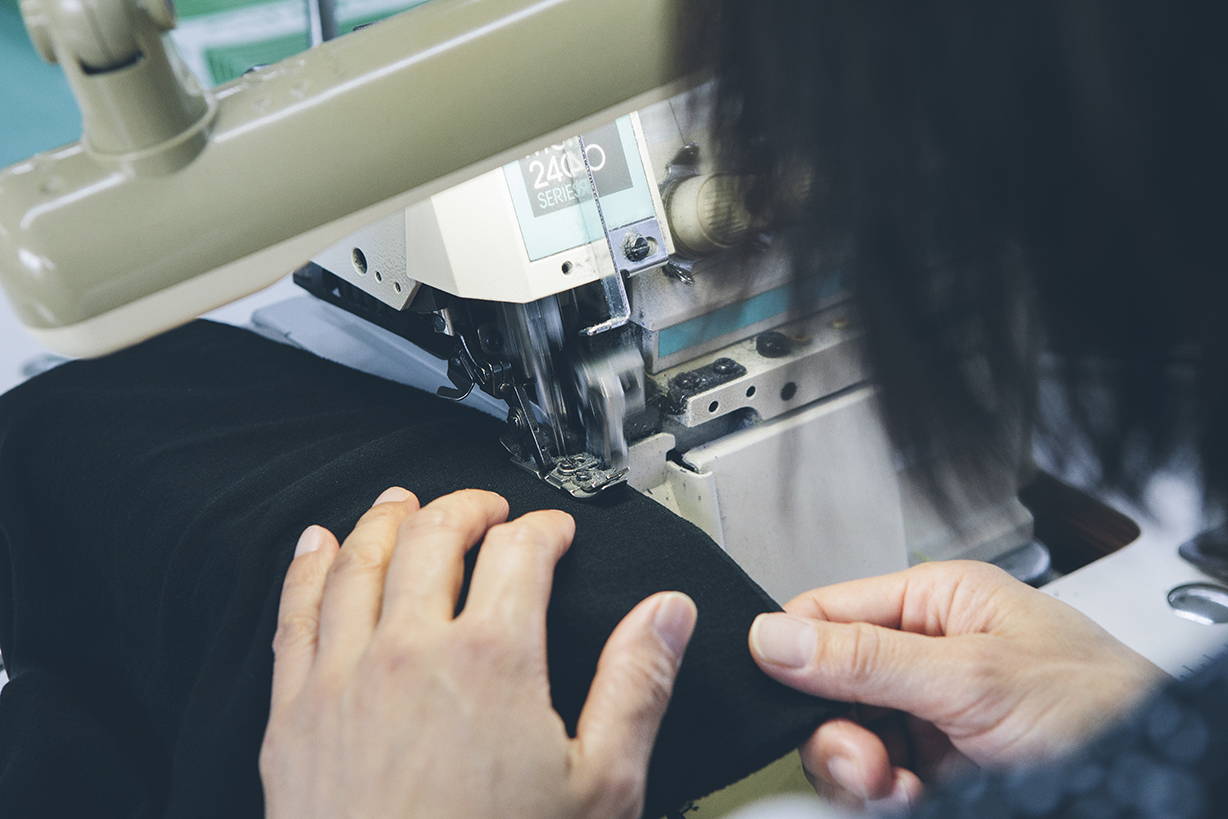 Flat seam design
We have adopted a flat seam design that prevents friction from contacting the skin and does not feel rough so that people with sensitive skin can wear it comfortably. We always consider the feelings of the wearer, such as adding removable tags and washing instructions so that they do not irritate the skin.
ZQ Certified Merino Wool
YARN uses ZQ certified merino wool that meets strict quality standards. No tingling. Soft and gentle on the skin. YARN only uses 17.5-18.9 micron super extra fine/extra fine ZQ merino wool. The part of the fibre that touches the skin flexes, so it won't irritate skin.
This high-quality merino wool is produced under strict quality-control by producers who have cleared strict standards such as animal welfare, wool quality, sustainability, social responsibility, and environmental conservation such as farm water quality and soil.
According to the thinking of Maori, the indigenous people of Aotearoa, New Zealand, "Human beings are not on top of nature, but an element in the natural world, a member of the big family called the world." The production of our ZQ merino wool resonates with this idea, a formula that is gentle to the sky, sea and land, according to the world's highest level of environmental conservation standards.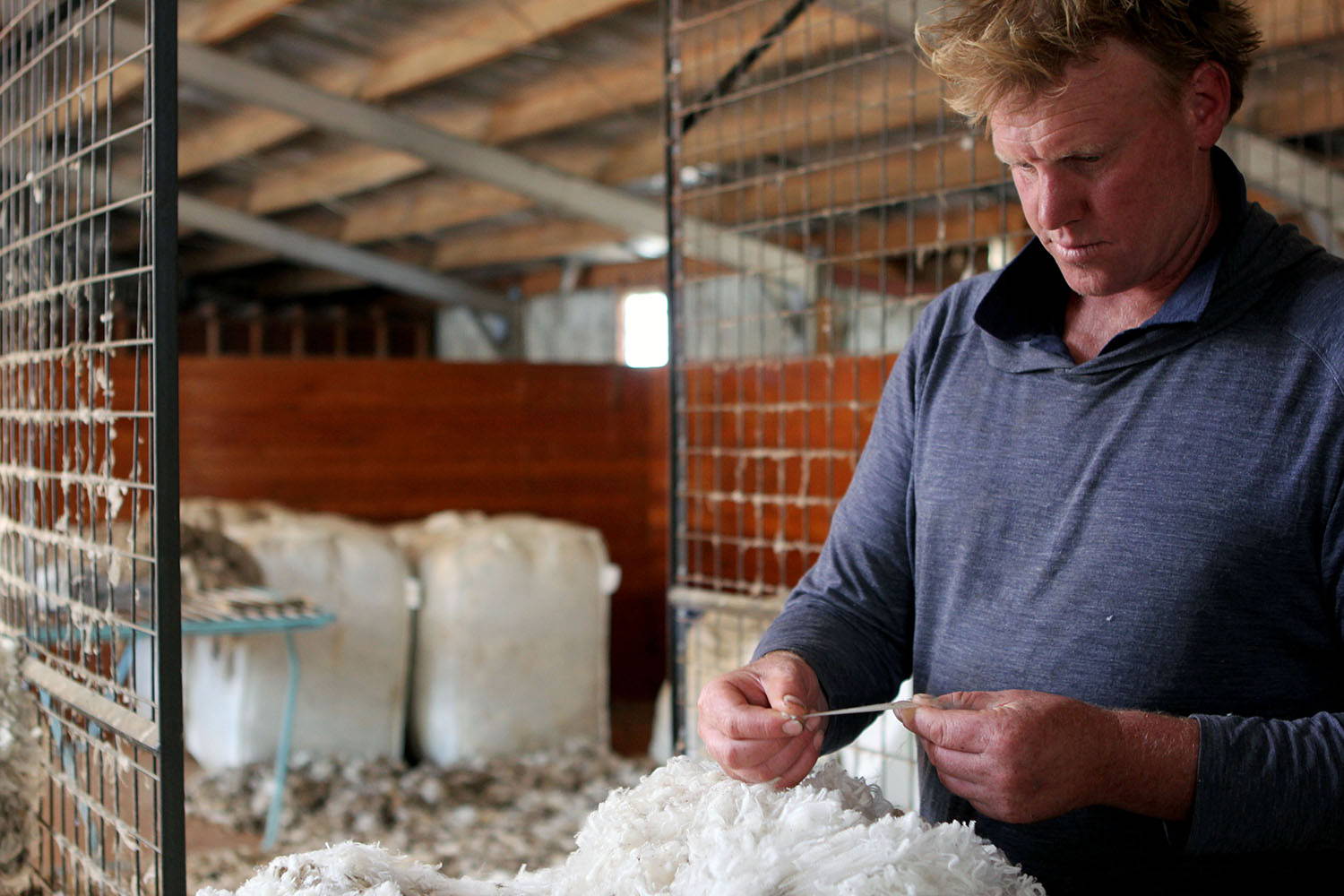 Fresh & Clean
Merino wool has excellent deodorising effects derived from nature. Studies have shown that it produces less odor than other fibres, and it is characterised by being less likely to smell like sweat. By drying your merino garments in the shade and exposing them to the wind, you can wear your garment again, without washing.
Giving Back
Our collections are named after Aotearoa, New Zealand native birds: Fantail, Titi, and Ruru. For every purchase, YARN donates a portion of sales to a wild bird protection organization here in Aotearoa.